The Best Toddler bike is a Strider balance bike. It is designed for 1-5 year olds. With no adult help a curious toddler will intuitively straddle the bike and begin the process of learning to ride a bike.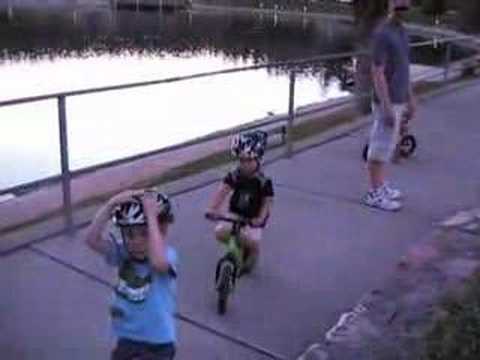 The toddler bike will turn family walks and rides from "trying" to "terrific"!
First the child walks with the toddler bike between their legs, then they start pushing off and rolling, trusting his/her own abilities they begin running, gliding and steering around obstacles.
What they actually are learning is proper balance and steering. This makes learning to ride a bike easy, stress-free and safe.
This kind of learning is unachievable with training wheels!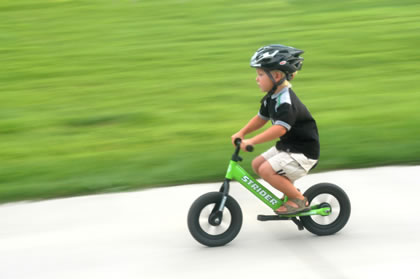 Remember your first training-wheeled bicycle? The bike wobbled from side to side and you were so high up that you couldn't touch the ground. It was terrifying. Don't let your child or grandchild learn to ride a bike like this!
With the toddler bike the need for tricycles or training wheels is completely eliminated!
Kids learn on their own at their own pace. Prepare to be amazed as your child rapidly develops superior balance, reflexes, and coordination.
.
Strider™ grows with your child… from their toddler days w
ith an inseam of just over 11" to years later standing 3 ½ feet tall! Not many toys have the lifespan of a Strider™!